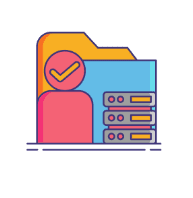 Double Opt-In Systems serve multiple purposes. First and foremost, it is used in the EU and required by GDPR. This means that once a lead opts-in, they must confirm the opt-in to continue receiving information. The Double Opt-In System can also be used to request a verification of information such as an email address. To create a double opt-in, here's what you can do:
Step 1: Use a triggering action (such as Form Submitted) to have the original opt-in send them through a Campaign or Workflow series, requesting that they confirm the opt-in. This can be a follow-up confirmation email, text, or both.
Step 2: Within that communication, include a trigger link for them to confirm.
NOTE: Check out our tutorials on creating Trigger Links if you need assistance.
Step 3: Set up a trigger action so that when the Confirm Opt In Trigger Link (that you created in Step 2) is clicked, the rest of the communications/interactions take place (i.e. any nurture campaign sequences, tag applications, pipeline changes, etc.)