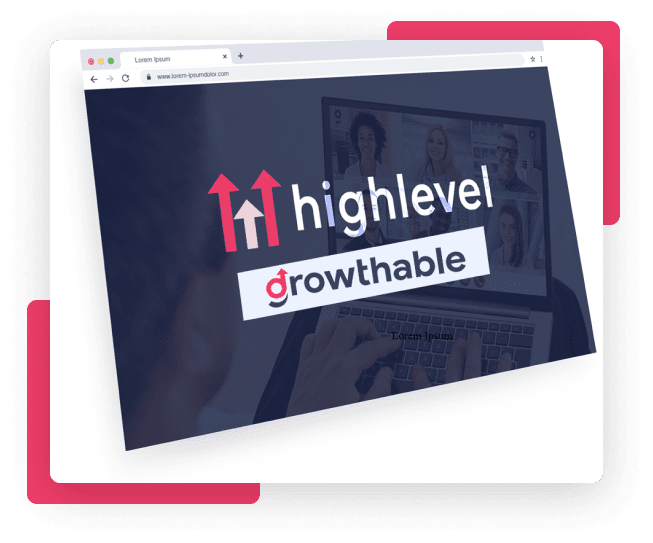 Grab our free A2P 10DLC snapshot here
Includes a comprehensive sprint course & compliant form!
In today's digital age, where communication with customers is key to business success, the introduction of Application-to-Person (A2P) 10DLC (10-Digit Long Code) in the United States has revolutionized SMS marketing and communication. GoHighLevel, a versatile and powerful marketing automation platform, plays a crucial role in helping businesses harness the potential of A2P 10DLC for more effective and reliable communication. In this article, we'll explore what A2P 10DLC is, why it's important, and how GoHighLevel can assist users in preparing and submitting their requests to the Trust/Carrier Consortium Registry (TCR) for US-approved phone numbers.
Understanding A2P 10DLC
A2P 10DLC, or Application-to-Person 10-Digit Long Code, is a framework introduced by the mobile industry to differentiate commercial traffic from person-to-person (P2P) texting. It ensures improved message delivery, reduced spam, and increased transparency in SMS communication. A2P 10DLC enables businesses to have a dedicated, branded phone number for sending SMS messages to their customers, enhancing trust and recognition.
Why A2P 10DLC Matters
For businesses operating in the United States, A2P 10DLC is a game-changer. Here's why it's crucial:
Increased Deliverability: A2P 10DLC ensures that your messages are delivered reliably, reducing the chances of being marked as spam.
Improved Branding: Your business can have its own dedicated number, enhancing brand recognition and trust among your audience.
Reduced Costs: A2P 10DLC offers cost-efficient solutions for sending bulk SMS messages.
Enhanced Compliance: It ensures that your SMS campaigns adhere to industry regulations, reducing the risk of penalties.
GoHighLevel's Role in A2P 10DLC
GoHighLevel is an all-in-one marketing platform that empowers businesses to leverage A2P 10DLC for their SMS marketing campaigns. Here's how it can help:
Simplified Setup: GoHighLevel offers a user-friendly interface to set up and configure A2P 10DLC numbers with ease.
Bulk Messaging: You can use A2P 10DLC with GoHighLevel for sending bulk SMS messages to your contacts, ensuring efficient communication.
Campaign Tracking: The platform allows you to track the performance of your SMS campaigns, enabling data-driven decisions.
Preparing and Submitting to the TCR
To obtain US-approved A2P 10DLC numbers, businesses need to submit their campaigns to the Trust/Carrier Consortium Registry (TCR). GoHighLevel streamlines this process by:
Guided Documentation: Offering step-by-step guides to help users prepare the necessary documentation required for submission.
Application Submission: Allowing users to submit their campaigns directly to the TCR through the platform.
Real-time Updates: Providing real-time updates on the status of your submissions, ensuring transparency and peace of mind.
In conclusion, A2P 10DLC in GoHighLevel is a powerful tool for businesses looking to enhance their SMS marketing and communication in the United States. With simplified setup, campaign tracking, and guided assistance for TCR submissions, GoHighLevel empowers users to make the most of this cutting-edge technology. Don't miss the opportunity to establish trust, improve message delivery, and boost your brand's visibility through A2P 10DLC in GoHighLevel. Start your journey today and experience the difference for yourself.
Grab our free A2P 10DLC snapshot here
Includes a comprehensive sprint course & compliant form!