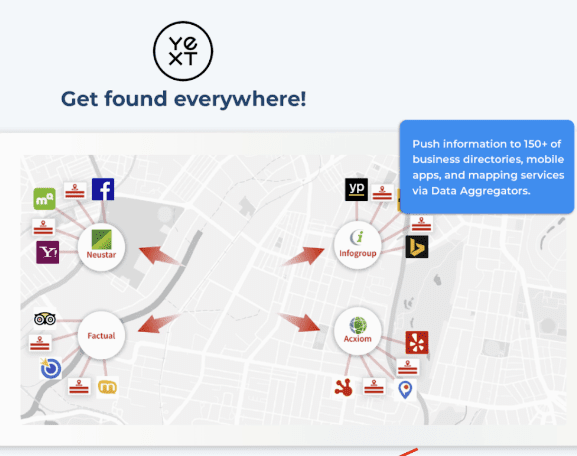 Yext is a platform that enables you to conveniently and efficiently add your business to over 150 websites and portals. Your system may provide unique pricing options for Yext. By utilizing this feature, you can promptly enhance your online visibility and search engine optimization. To start using Yext, follow these straightforward instructions:
Step 1: Creating a Yext Account. 
Go to Online Listing from the Dashboard.
Click "Get Started" in the popup.
Fill out your payment information and email address.
Click Confirm to create your Yext account.
Step 2 involves accessing and reviewing your Yext data.
At the Online Listings section, there is a chart and symbols that provide an overview of how Yext is enhancing your online visibility.
The data may take approximately 48 hours to become active, so the chart might initially display "Processing" or "Unavailable" for most of the information.
After Yext completes processing the information, the majority of it will be labeled as "Live."
To monitor Yext's performance, you can scroll down to view the specific networks and their statuses.