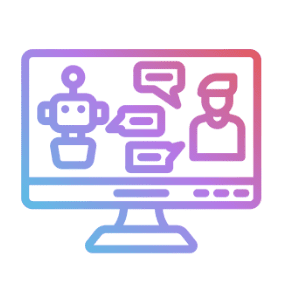 Eliza is an AI booking bot integrated into the system. If this feature is enabled in your system, you can utilize the conversational tool in your workflows to automatically book appointments for your clients.
Eliza is developed utilizing Google's Dialogflow technology, which enables potent, automated booking dialogues with your clients. To configure Eliza for your workflows and streamline your appointment booking process, follow these instructions:
Step 1: Create a Workflow (or edit an existing one)
Step 2: Add the Eliza AI Booking Bot action
Step 3: Customize the action configuration
Select the calendar where you want the appointment to be scheduled
Determine the duration for which you want the bot to pay attention by setting the Processing Duration
Decide on the initial message you want to send, and if necessary, check the "Send First Message" box
Save the action to validate and save your changes.
Step 4: Customize the rest of the Workflow.
In the event that the bot successfully schedules the appointment, the contact will be directed to the "Yes" path on the left. If the bot fails to schedule the appointment, the contact will be directed to the "No" path on the right.
You can modify and tailor the paths according to your preferences.
Step 5: If the bot fails to schedule the appointment, the subsequent path options will include "Yes" or "No" for whether the bot timed out or not.
If the bot timed out, you will want to add in a human rollover option (for the "Yes" option).
You can continue to modify the paths as per your preference.
Save the Workflow to validate and implement the changes.
Step 6: Test the Workflow and AI Bot
It is advisable to test the Eliza AI Bot Workflow by using a test contact record to gain a better understanding of its functionality and simulate the experience your contacts will have.
Generate a trial contact record and go through the Workflow for testing purposes.