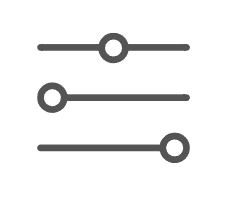 You may want to create a custom date trigger to use for a custom holiday campaign or another specific date action you want to fire off in the system. Follow this tutorial to learn how to create and use the custom date trigger. (For an overall understanding of Triggers, check out our "How Triggers Work" tutorial.)
Step 1: Define an Audience. The trigger you'll create momentarily will require a trigger or some other "defined audience" in order to fire off appropriately. The easiest way to do this is to apply a tag to your contacts. For this example, we're creating a custom date trigger for New Years. Perhaps you want to send a "Happy New Year" communication to your entire database. You'd want to ensure every contact in your system has a general tag.
Create a general tag such as "Database" or "General" (in our example we use "test".)
Add this tag to your contacts.

You can bulk-add the tag using the Bulk Actions in your Contact section, you can create a trigger to add it to contacts in a specific campaign that applies to all contacts, or you can set a best-practice to add the tag during an import of any new contacts into your system.
Step 2: Create the Custom Date Trigger
Navigate to Triggers
Create a New Trigger
For Part 1, choose Custom Date Reminder.
Define filters for Month Is and Day Is. Choose a month and day. In this example, we're using December 31, for a "Happy New Years" type campaign or message.
Add the Has Tag filter, and choose a tag.

NOTE: you must define a specific audience using a tag or custom field. If you just choose a month/day the trigger will not fire. The system will assume NO ONE instead of EVERYONE without a particular audience defined.

Fill out Part 2, and choose the action to fire off, such as adding contacts to a campaign or sending an email or SMS.
Save the Trigger.
Change the dropdown from "Draft" to "Activate" to start using your trigger.