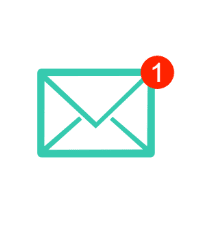 The Social Planner is where you can host your social accounts such as GMB, LinkedIn, Facebook, and Instagram. Each social account has a 'token' which maintains its integration to your system. Various platforms have ranging token expiration dates – for example Facebook has a 90 day limit while LinkedIn has a 60 day limit. A token may also expire if a password is reset for a social media account.
In order to maintain the tokens, accounts may need to be reconnected from time to time. This can be done based on a notification or by manually visiting the Social Planner settings section.
Follow along to learn how to create email notifications for expired accounts in order to stay on top of the connections in your Social Planner:
Navigate to the Social Planner
Click into the Manage Social Accounts section (using the gear icon)
Click the blue hyperlink in the top left corner – "Setup email notifications for expired Social Media accounts"
In the popup window that appears, choose the User(s) to notify, and the frequency of notifications.
Save your changes and you're all set!
NOTE: If you change the # of day reminders, this will be applied for the next time the account expires.