How to Access Hidden or Broken Elements?
At times, elements within an email template may become hidden or broken due to adjustments made to their dimensions, such as reducing height, width, or padding. As a result, these elements may become inaccessible for selection or editing within the email builder. To address such situations, there is a feature available to view the complete element tree of your template.
Here's how you can access this feature:
Navigate to the Manage Template option.
Look for a burger menu located at the bottom of the Content tab within the email builder interface.
Click on the burger menu to reveal a Layer section.
Within the Layer section, you will be able to view the complete element tree of your template.
By accessing the element tree, you can identify hidden or broken elements and make the necessary adjustments to ensure they are visible and functional in your email.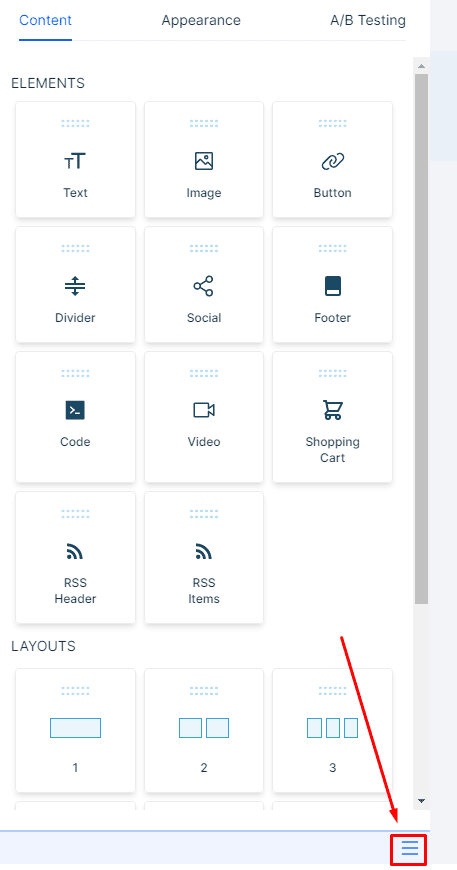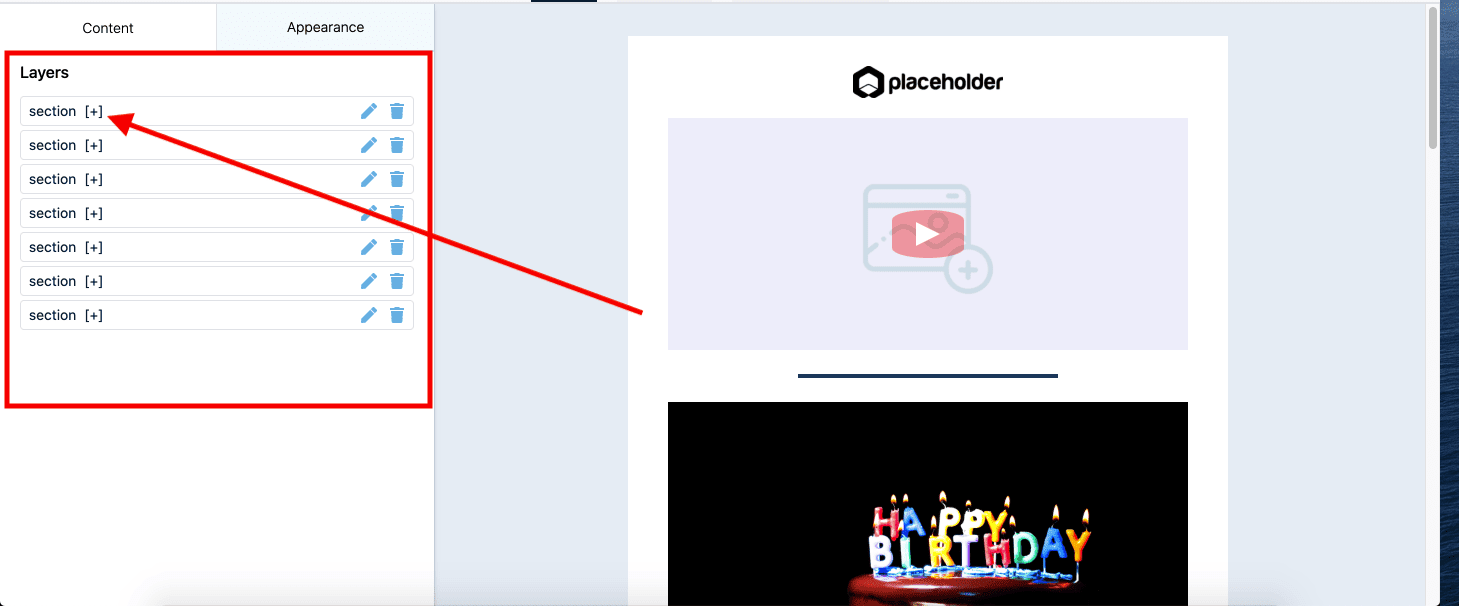 To view all child elements within a section, click the plus icon. This will expand the section and display all its child elements.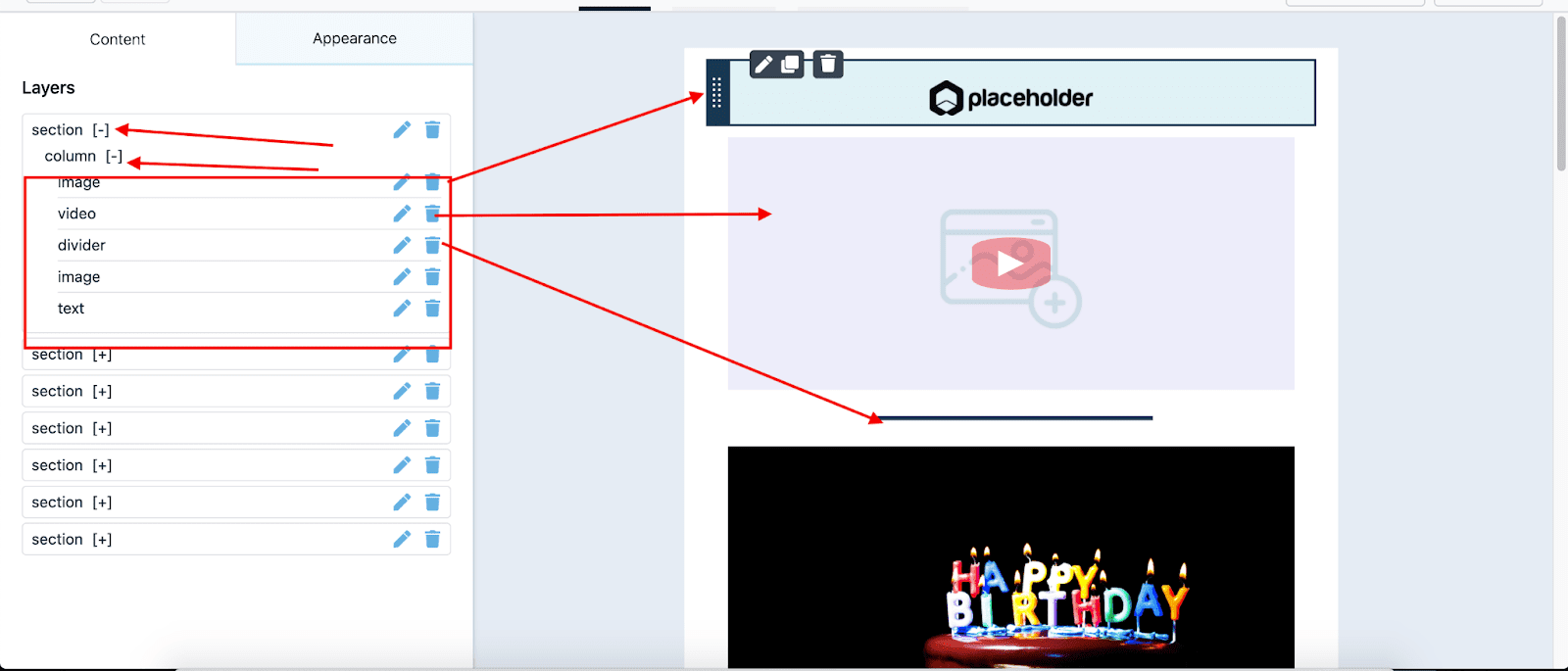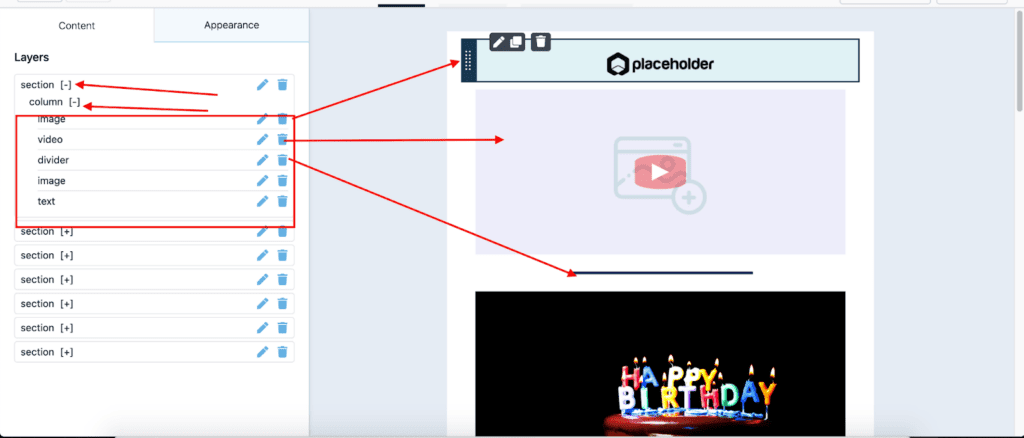 When you hover over an element in the element tree, the email builder will automatically scroll to that element. This lets you quickly locate and work with specific details in your email.
If you reduce the top image's height to 10 pixels, it may no longer be visible within the email builder due to its reduced size.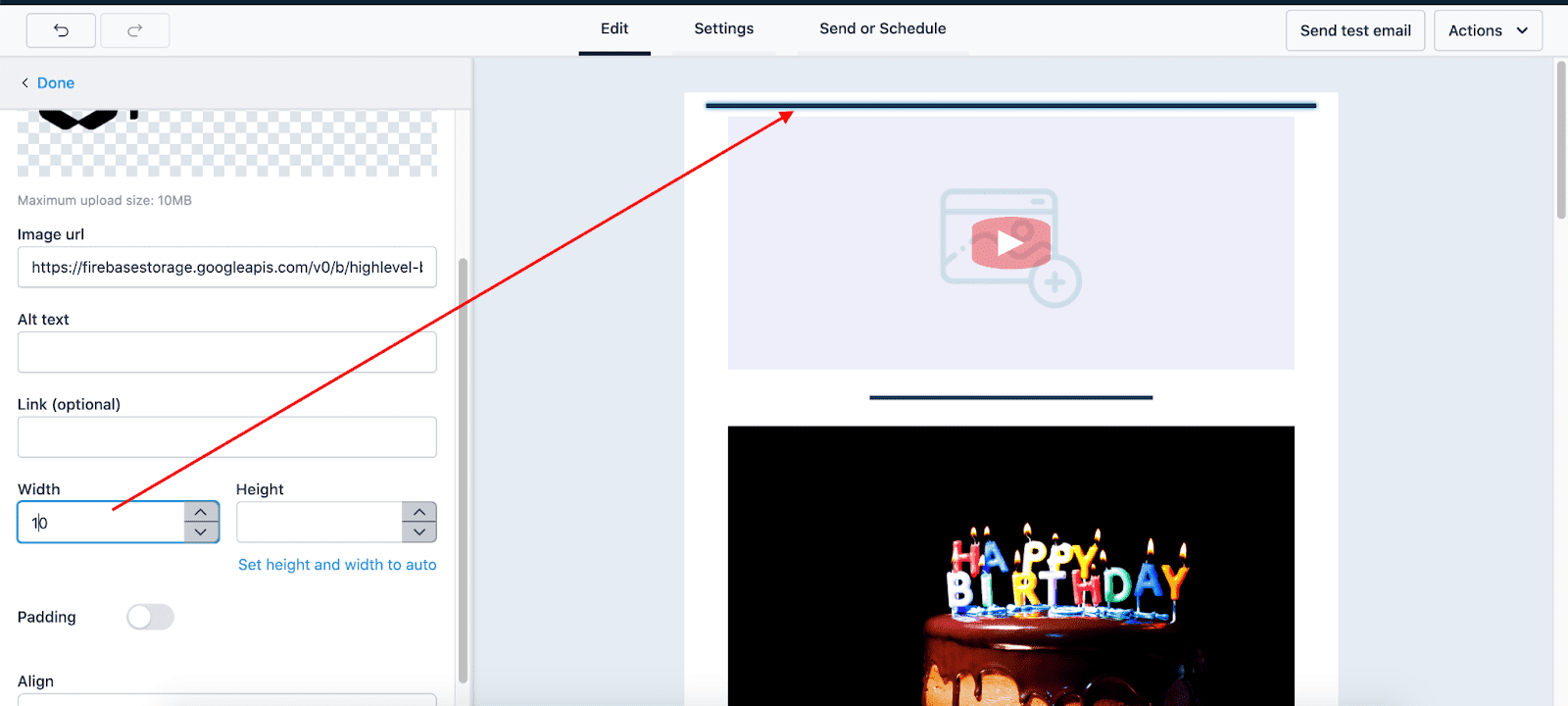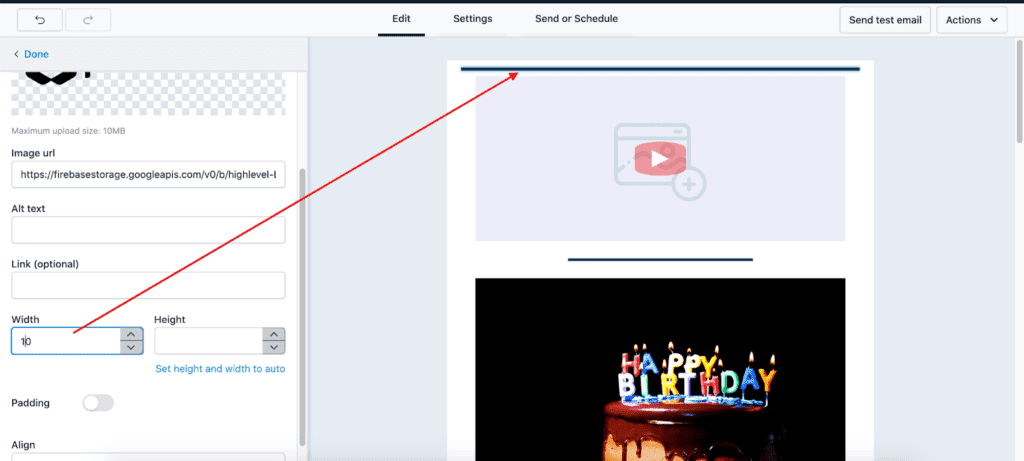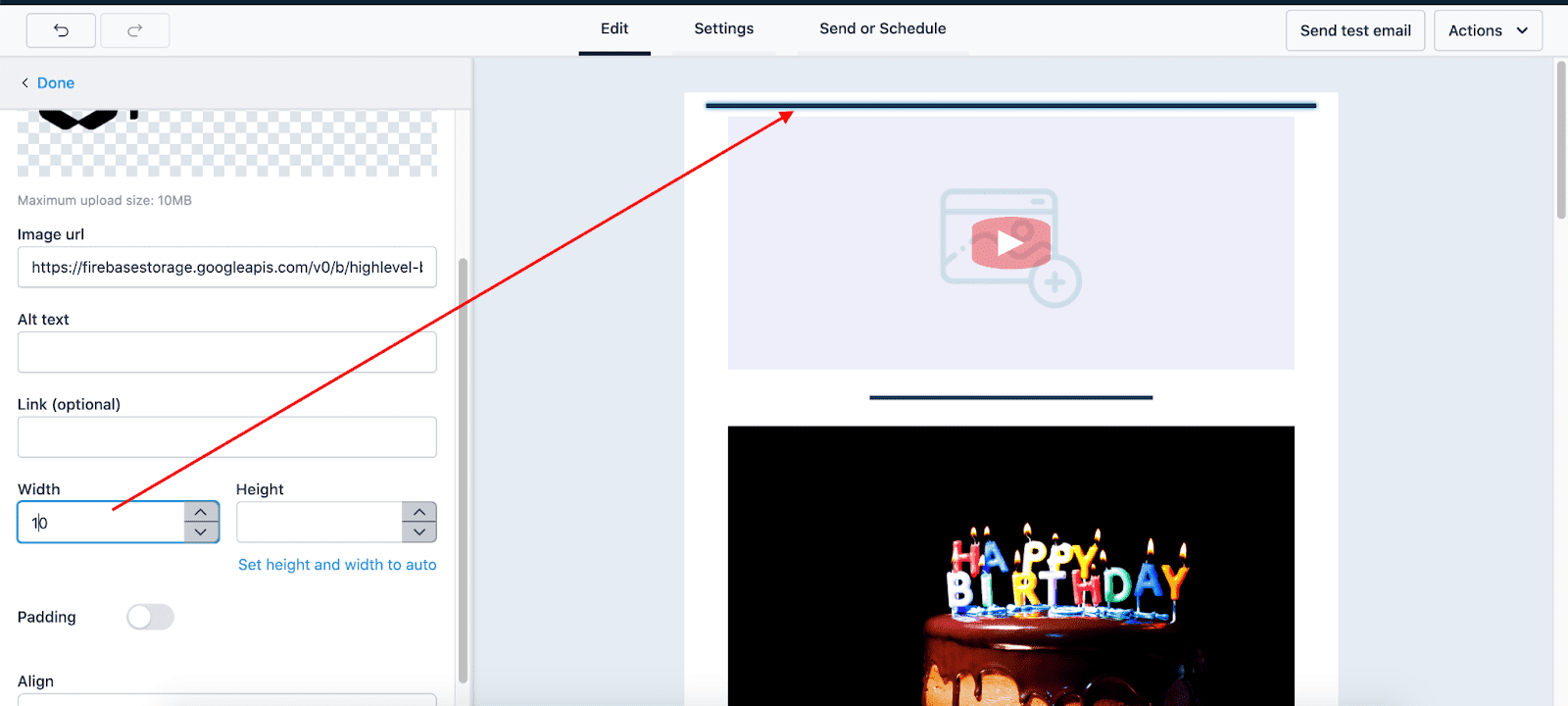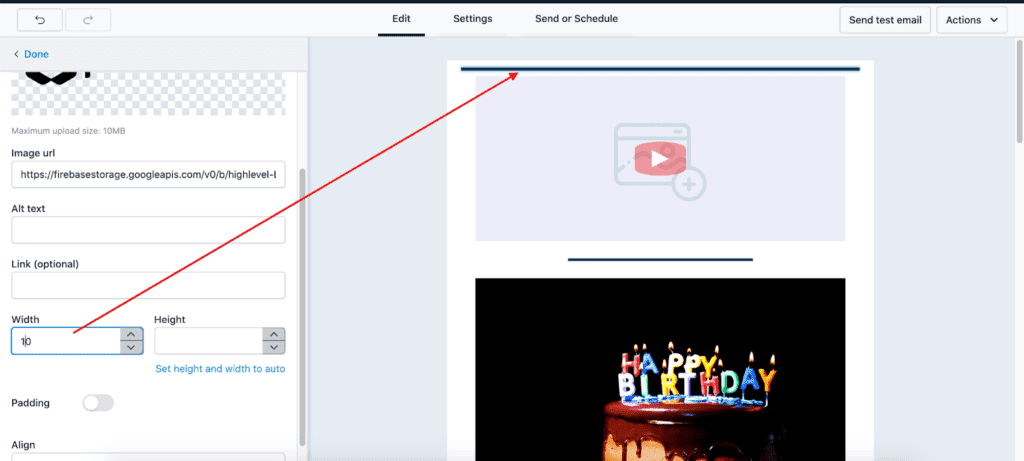 Now, you can access that image through the Manage Template Menu. Simply hover over the first image in the first section, and it will be highlighted or displayed, allowing you to make edits or adjustments as needed.