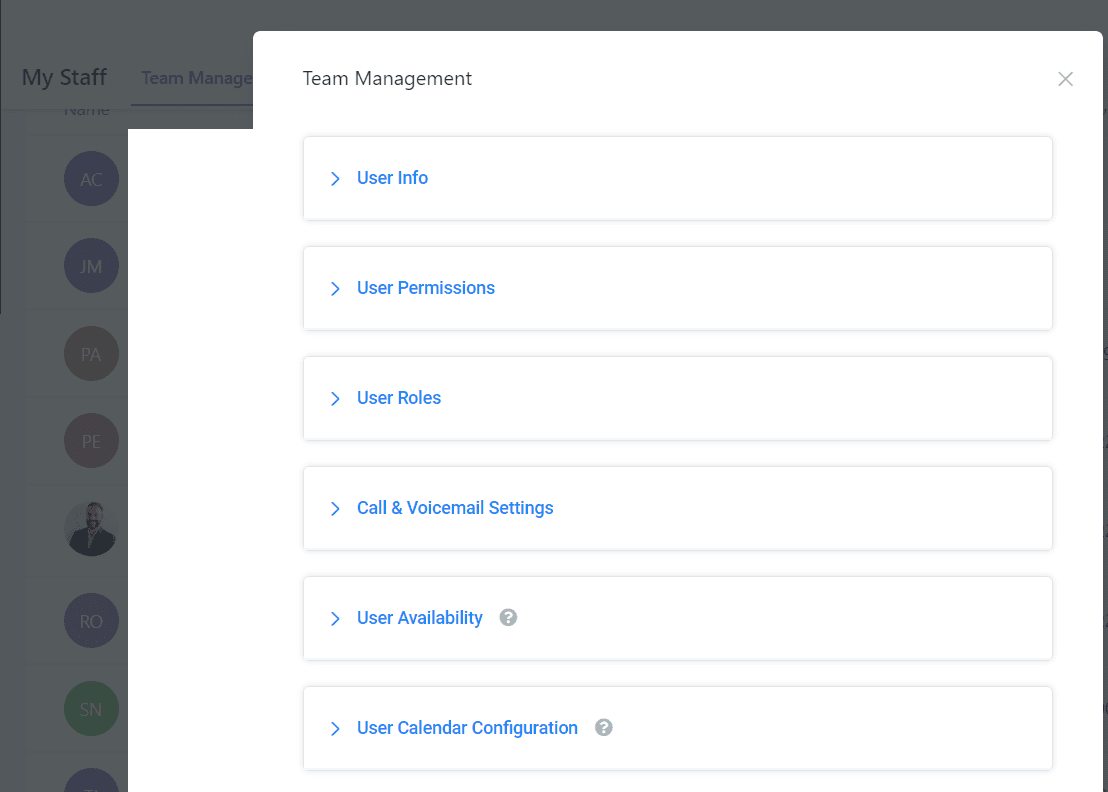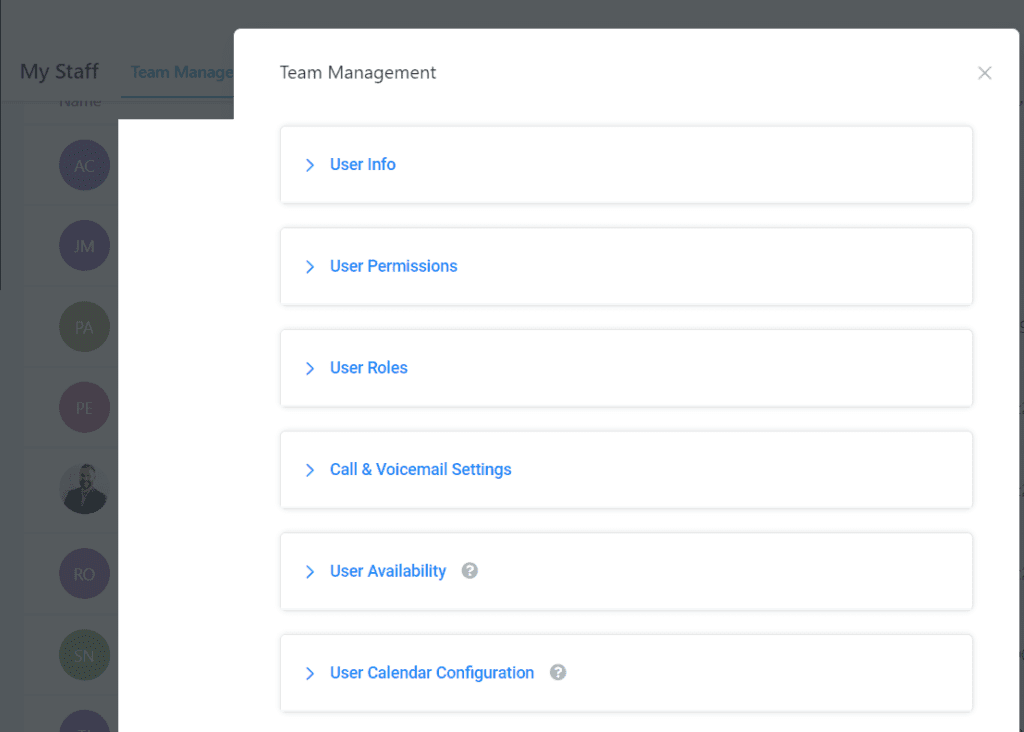 The steps listed below will guide you on how to use User Permissions to either give or limit access and abilities for various members of your team.
To access Team Management, go to Settings and click on My Staff.

Under Team Management, select the User you wish to modify either their information or permissions, and click on Edit.

If you need to update basic User Info such as name, email, phone number, password, email signature, or calendar assignment, open the User Info dropdown and make the required modifications.
Similarly, to adjust User Permissions, toggle on or off the appropriate settings in the User Permissions dropdown.
If you need to change a User's role to an admin or a regular user, access the User Roles dropdown and make the necessary changes.

NOTE:

If you are not the primary user or administrator for your system, you won't be able to use this option to make changes.
To assign/edit an outbound number assignment or to add in a voicemail recording, drop down Call and Voicemail Settings.