If you are not the agency's owner, kindly contact the agency administrator to request to be added back to the location you should have access to.
For agency administrators, please follow these steps to ensure the user is added to at least one location:
Navigate to the Settings menu, then select the Team option. Search for the user's profile and make the necessary edits.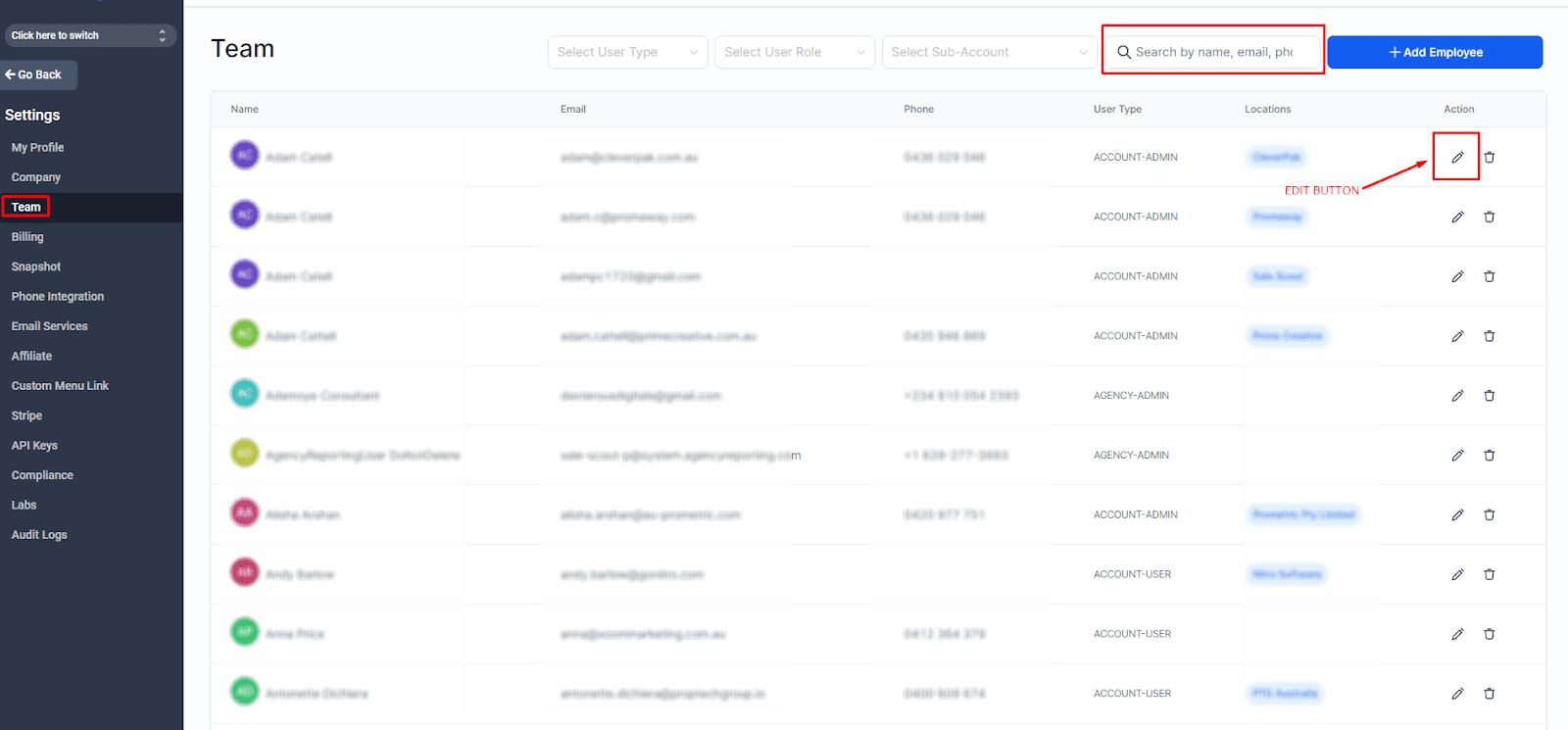 Choose User Roles
Verify that the user is included in at least one location from the dropdown menu.
If you encounter a situation where the page does not redirect and remains stuck, please follow these steps:
Ensure that cookies are permitted for (this platform URL)
If the issue persists, check if any software, such as NordVPN, is installed that might regulate browsing activity or provide web protection. Temporarily disable or uninstall such software to determine if it resolves the problem, as it may update all SSL certificates on the website.
To obtain more information about the connection, click on the lock icon in the top left corner and then select "Connection is secure" to expand further details.
Select Certificate is valid
In some cases, you may see Issued by: NordVPN displayed, indicating that it could be blocking the page from loading.
To troubleshoot loading issues in a Google Chrome browser, follow these steps to resolve the problem:
Right-click on the screen and choose Inspect. Then, select Application (you may need to click the >>> icon to locate it) and click on Storage. Proceed by clicking the Clear Site Data button.
Click on the lock icon located next to the URL of the page. Select Cookies and then click the Remove button to delete the cookies associated with the site.
Perform a hard refresh of your browser. To do this, right-click the reload button and select "Hard Reload." Alternatively, you can use the keyboard shortcuts Command + R on a Mac or Control + F5 on a PC.