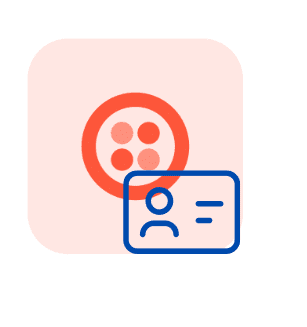 Setting up your Twilio Caller ID is a simple way to ensure you have caller ID enabled for incoming calls. This is done through Twilio specifically, as the third party phone provider your system integrates with. There is a cost per request for this service. Check out the steps below for setting this up within your Twilio account:
NOTE: Depending on your access, you may or may not have access to a Twilio account.
Log in to your Twilio account.
From your Dashboard, navigate to the top right corner.
Use the menu dropdown and select "Subaccounts". Ensure you're in the correct Subaccount if you have multiple Twilio numbers.
Once you've confirmed you are in the correct account, choose "All Products & Services" from the menu on the left hand side.
Access the Marketplace > Add-ons.
Choose the "Twilio Caller Name" add-on. (Make sure the feature is installed/enabled.)
In the Twilio Caller Name page that opens, check the box Under "USE IN" for "Incoming Voice Call". You may also select the box for Incoming SMS Message, Lookups, and/or Creating TaskRouter Tasks.

NOTE: There is a cost per request for this service from Twilio.
Click Save to confirm your changes.