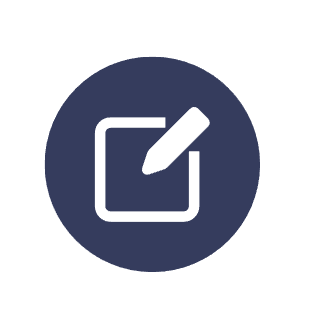 Follow these steps to make an offer for your membership course.
Step 1: Creating Your Offer
Navigate to offers and click on "create offer".
Name the offer and then select the product you will offer.
(You will need to create a product ahead of time before you can make it a membership offer. )
Once you've chosen the product, choose the price you want to charge for your offer.
Click "create."
Step 2: Building Out Your Membership
Edit the title. (Optional: choose an internal nickname.)
Fill out the offer description.
Confirm that you have chosen the correct product. You can add more than one product if you want to create a bundle offer.
Confirm the price of your offer.
Select a payment option (choose 1 of 3): Free, One-time payment, or Subscription.

If you want to use a subscription, you will need to set up a Stripe account and create a Stripe plan.
Choose an image that will be displayed alongside your course.
Select "publish" and save.
Step 3: Preview your Membership
Click the preview link to see what your offer will look like as a web page.
If you want to share this page with others, click on "get link" to copy the url.
NOTE: In the preview mode, the "Track Progress" and "Mark as Complete" functionality won't operate, since you're viewing everything from a preview setting. To actually test these, you will need to log in to the membership area with actual credentials.
Customization Tips:
If you want to make additional edits, click "edit checkout". This section will allow you to customize with even more options.
Under "Offer Details" you can edit the title as well as the banner.
You can add a video or edit the poster you previously uploaded.
You can also add a logo which will appear in the corner of the poster.
You can add a request for extra contact info such as a the contact's address and phone number.
You can also add a service agreement. You can write your own agreement or use the default agreement provided.
Step 4: Completing the Setup and Viewing your Course
When finished editing the checkout page, click Save.
Navigate back to Offers, and you'll see what you just created!