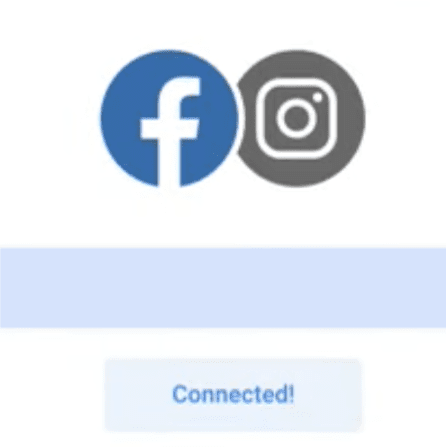 Instagram Direct Messages (DMs) are a great way to communicate with leads and contacts. Now you can integrate your Instagram account to the system, to give you additional options for automating Triggers and communicating directly with leads in the Conversations tab. Follow the steps below to learn how to integrate your Instagram account for DMs.
Step 1: Connect your Facebook and Instagram accounts
In order to use Instagram Direct Messaging, you'll need to have the Instagram Account connected to a Facebook page. Click here to learn for Instagram's instructions on how to do this: How To Link Instagram and Facebook
NOTE: You will also need to ensure you have properly enabled your Instagram messaging connection across other apps and systems. This is done through Facebook/Instagram directly, within your settings. Check out Facebook/Instagram's article on how to ensure your settings are properly enabled to take advantage of this feature. Click here to access the Facebook/Instagram details: https://www.facebook.com/help/instagram/791161338412168
Step 2: Integrate your Facebook and Instagram accounts into the system
Navigate to Settings > Integrations
Click Connect under your Facebook and Instagram to connect both. (To start, the icons will both be grayed out; they'll turn colorful once the integration is complete.)
NOTE: If you already have Facebook integrated, the "F" icon will be highlighted in blue, as shown below.
Follow the instructions in the pop up window to complete the integration. You may need to log in to your Facebook and/or Instagram account to accept the permission requests and complete the integration.
Step 3: Start using the Instagram DM features
There's a few options within the system for taking advantage of the Instagram DM features:

First, you can Navigate to Conversations. Here you can communicate directly with contacts who have sent you an Instagram DM.
Or, you can navigate to Triggers and filter by "reply channel" and choose "Instagram DM" to set up triggers based on Instagram DMs coming in.
You can also create a Workflow trigger setting the "reply channel" as "Instagram DM".