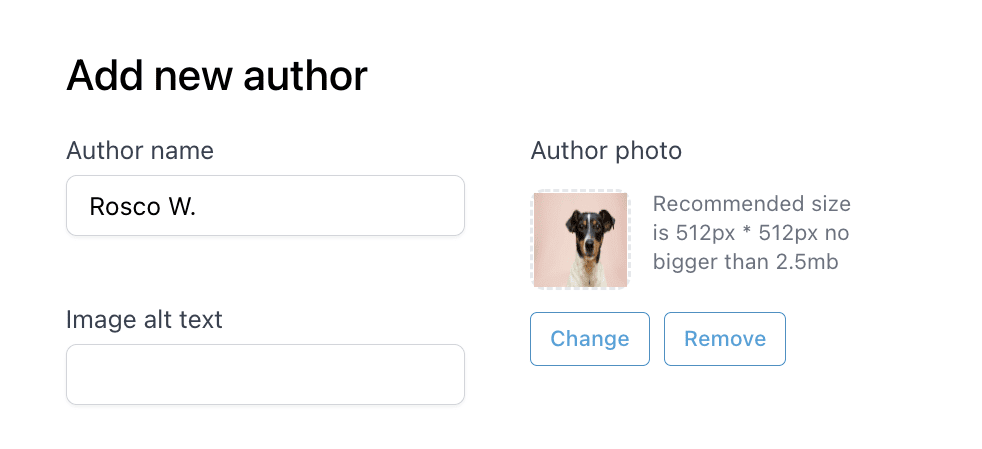 To ensure proper attribution to your contributors, you can add Authors to your blog section. You can follow these easy steps to learn how to do so.
Navigate to Sites > Blogs
On the Blogs page, you'll see a gear icon in the top right corner.
Click into the gear, or Settings feature.
Toggle to Authors
Click "+Add new author" to set up a new author
Follow the instructions in the popup.
If you want to make changes to an existing author, you can access a list of authors and click on the three-dot menu located on the right-hand side. This will bring up a menu that allows you to edit or delete the author.
Adding authors to your blog section is a simple process, which enables you to acknowledge the individuals responsible for creating your content.