Is the API key missing for your current location? To resolve this, we recommend updating your keys by following the instructions provided in the article below:
To update your API keys, please follow the steps below:
Sign in to your application.
Please navigate to the Settings tab and click on it.
Access the Business Info tab and locate the API Key section.
Take note of the API key displayed in the image provided. If the API key appears from the old system, it needs to be updated to the new API.
Note: New API keys typically consist of 250 or more characters, while older API keys generally are around 50 characters in length.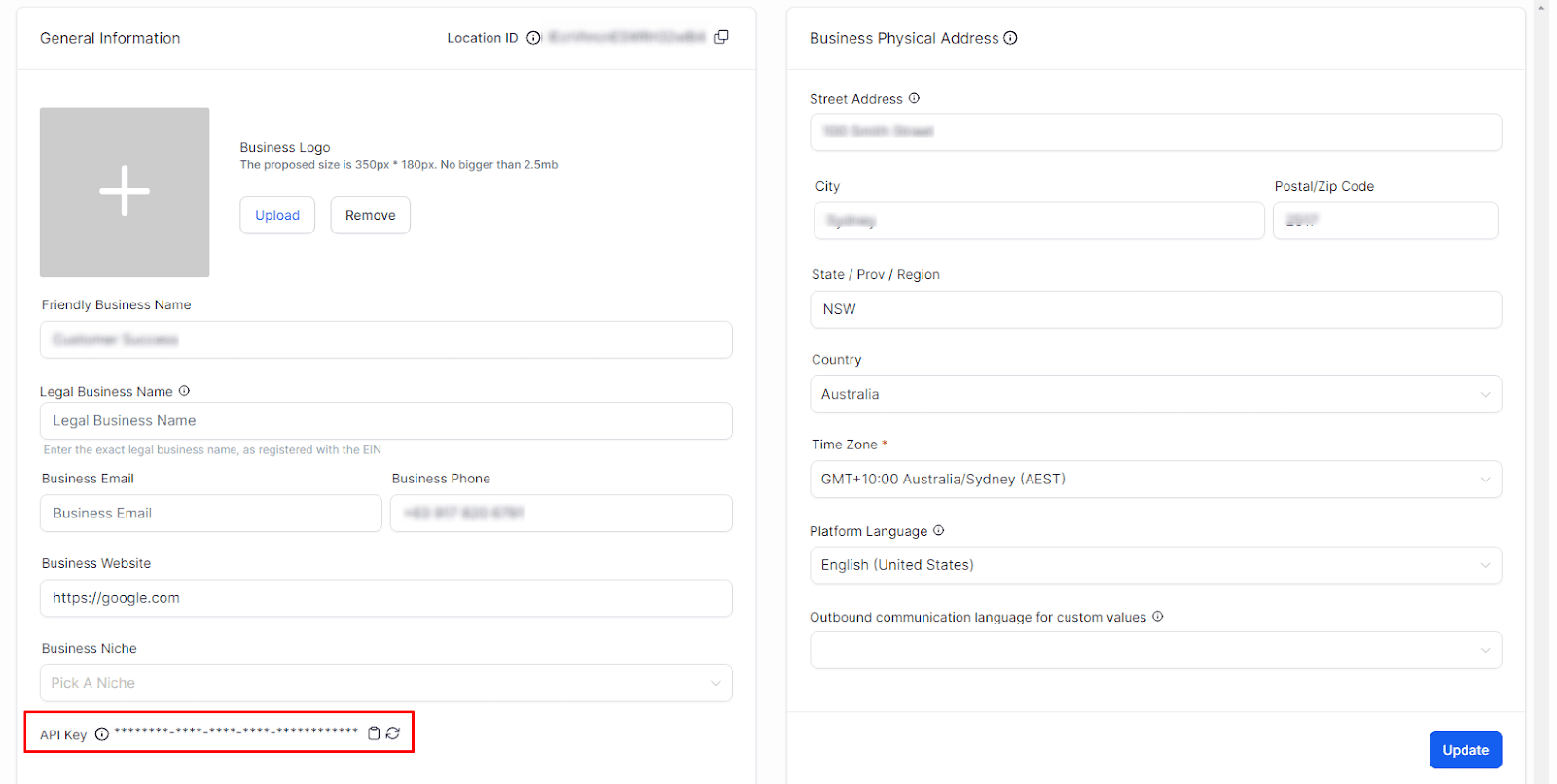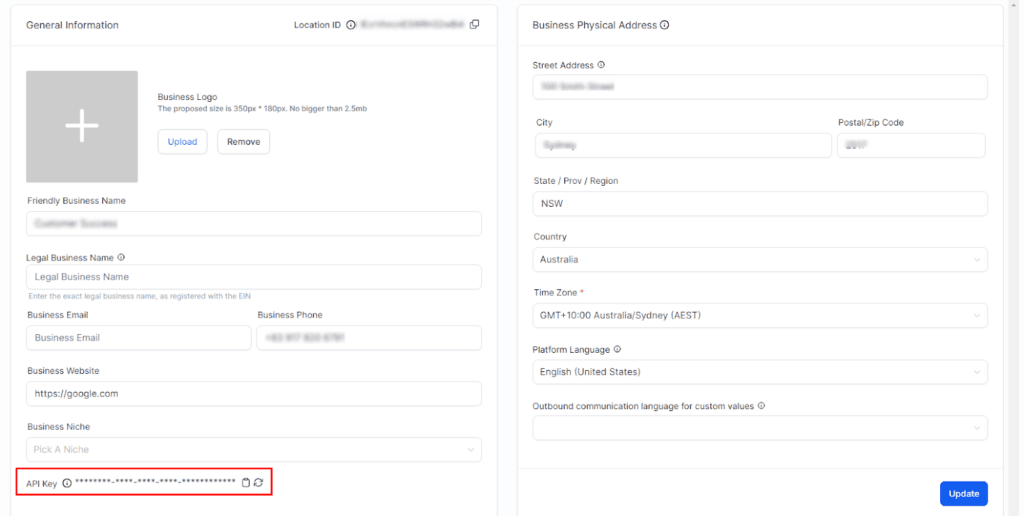 Select the Regenerate Key icon to obtain the new key.
Enter the word Confirm and click Reset After clicking on the regenerate button (displayed in blue); a pop-up will appear. Please read the content of the pop-up carefully and proceed accordingly.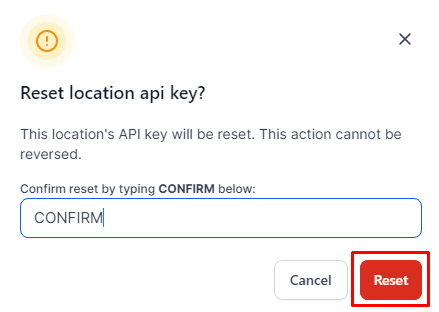 Important: After regenerating your NEW API key, please be aware that any instances you have used the old API key will no longer function. To ensure uninterrupted functionality, kindly update your integrations and any other systems that rely on API key usage with your newly generated API keys.
Reload or refresh the page. Once restored, a new API key will be displayed. Updating any integrations still utilizing the old API keys is crucial to avoid any interruptions or disruptions in service.
Troubleshooting:
How can I determine if my API Key needs to be updated?
Old API keys typically contain approximately 50 characters, while new API keys are longer, usually containing 250 or more characters.
What will occur if my API key is compromised?
It is crucial to safeguard your API key at all times. If someone gains unauthorized access to your API key, they can manipulate, edit, alter, or make changes within the system or related software. If your API key has been compromised, please reset it within the company settings or consult your account manager promptly.
What should I do if my API key appears as "Undefined" when pasted?
API keys are not automatically generated for new accounts and may display as "Undefined." Sometimes, specific features within the platform will create an API key for a subaccount automatically.
However, most of the time, you must click the regenerate arrows and enter CONFIRM in the provided box to generate your initial Location API key if it is not visible or when encountering an "undefined" error while copying.

To determine whether your location has an API key, you can verify it by switching to the Agency Level in your account. Access the Settings section and navigate to API Keys. Locate the Subaccount on this screen to confirm if an API key is associated with your location.
Please be aware that API keys may take up to 5 hours to generate for an account. In normal circumstances, clicking the regenerate arrows once is sufficient. If you do not receive an API key immediately, kindly wait for 5 hours before attempting to copy it again. If the API key still needs to be generated after this time, click the arrows again. If you cannot obtain the API key, please get in touch with support for further assistance.